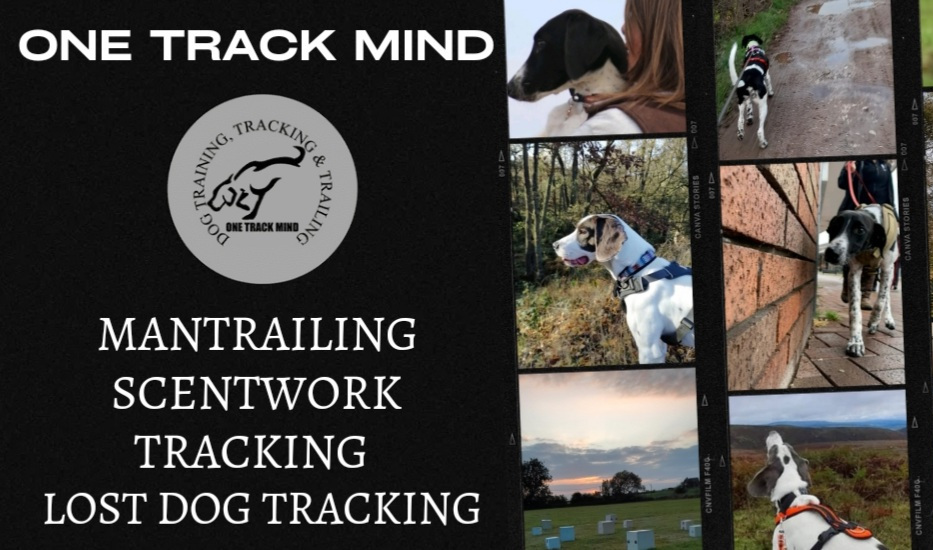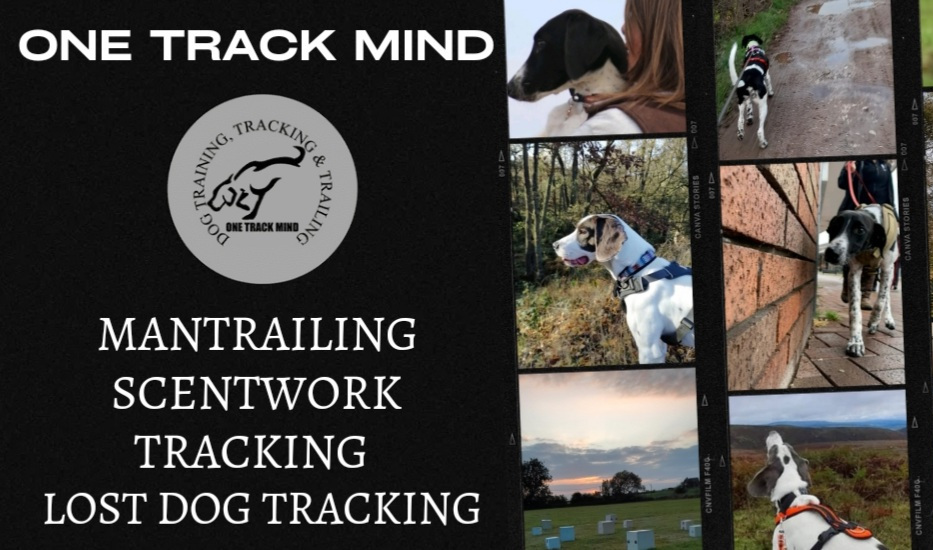 Enriching Your Dog's Life
Training, Tracking, Trailing
Based in Cannock, Staffordshire, One Track Mind offers training that is based around building a good relationship and strong bond between you and your dog, using Positive Reinforcement and Evidence Based Training to change and shape desired behaviours, we believe that enjoying being with your dog is the most important part of having a dog in your life.
Lost your dog?
What We Offer
1-to-1 Training
Basics to behavioural, one-to-one dog training suits many people as may simply fit better with their schedule than a weekly group. We offer one-to-one training for behavioural issues, such as reativity to dogs or people, resource guarding or separation issues also puppy training, life skills and scent work.
Tracking
Tracking is a great bonding activity ideal for pet dog owners, suitable for all breeds and ages, dogs with disabilities, fearful dogs and those with recall issues. Dogs are tracked on a long line and harness it is mentally challenging and tiring for even high energy dogs.
Trailing
Mantrailing as a leisure activity or sport is fun for dog and handler, a method of searching for a 'missing person' in a variety of locations, teaching basic skills with a gradual increase in level of difficulty dependent on the individual dog and handler team. 
Lost Dogs
Tracking the specific scent of the lost dog can provide useful information such as confirming sightings, establishing a direction of travel and maybe highlighting an area where the dog has been taking shelter.